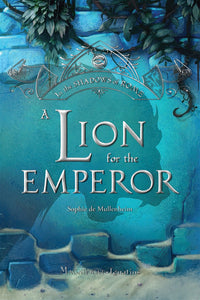 A Lion for the Emperor: In the Shadows of Rome - Vol. 2
Product SKU: 6LEP
Regular price $12.99 Sale
By: Sophie De Mullenheim
A Lion for the Emperor?????¡is the second volume of the gripping new series for 10 yr. olds and up titled In the Shadows of Rome (5 books total).
Being a Christian in ancient Rome was very dangerous. To spread the faith and stay alive, you had to live in the shadows . . .
Maximus and Aghiles join their friend Titus on his father????????s expedition to capture a magnificent lion in the forests of North Africa. After surviving the dangers of the hunt, the three friends face a perilous voyage back to Rome. Their mission: present Emperor Diocletian with a priceless beast that will be used to satisfy the pagan appetite for violence during games in the Colosseum.
Follow their adventures as they forge priceless friendships???????and discover the many secrets lurking in the shadows of the Rome.