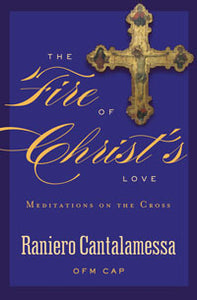 FIRE OF CHRIST'S LOVE - 9781593252229
Product SKU: 9781593252229
Regular price $11.95 $11.95 Sale
Why should we meditate on the cross? Because through the cross of Christ, we can begin to comprehend God????????s all-consuming love for us. The short reflections in this book are taken from homilies presented by renowned evangelist Fr. Raniero Cantalamessa on Good Friday in St. Peter????????s Basilica. As Fr. Cantalamessa contemplates the intensity and reality of Christ????????s love for us, he also shows us how to respond wholeheartedly with that same fire in our hearts.
??????? Explores the meaning and consequences of Christ????????s death on the cross.
??????? Perfect for Lent but can be used throughout the liturgical year.