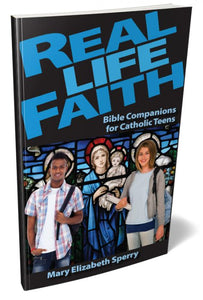 Real Life Faith
Product SKU: 823961
Regular price $12.99 Sale
What do the people in the Bible have to do with my life? Why should I care about who they were or what they did?
As children of God and followers of Christ, the men and women of the Bible are part of our spiritual heritage. Biblical figures, often young themselves, have much to teach us. They can serve as role models and help us identify and develop qualities that lead to a closer relationship with God and better relationships with those around us.
In this book, you will meet several companions, as well as modern-day teens, who exhibit ways to make those virtues and traits real and put them into practice. Whether read as a personal guide or educational resource, these ????real-life???????? stories are sure to inspire.